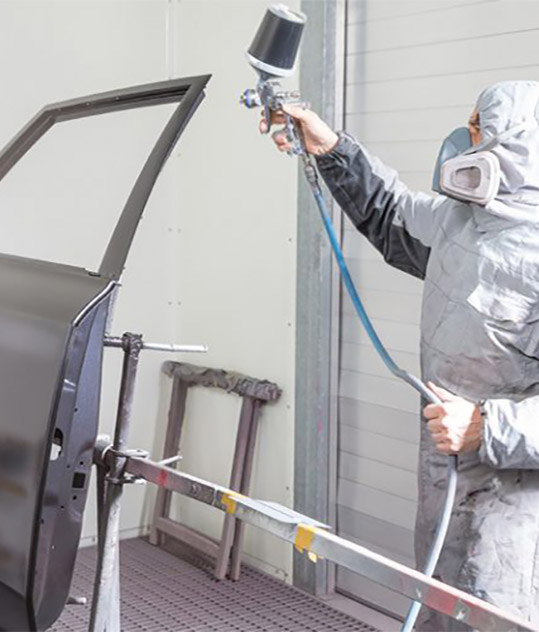 Painting is a matter of trust…
…because not all paintwork is the same, and not all paintwork is the same. That's why you should entrust the painting of your car to a professional. Of course, this also applies to small dents or scratches, so that minor damage does not turn into major damage.
Whether partial or complete painting, whether accident or repair painting, we are the right contact and carry out all work according to your wishes. Because – when it comes to car paintwork, a perfect result is important so that the intact paint surface is not destroyed, consequential damage cannot occur in the first place and your vehicle looks like new again.
we are able to achieve all original colour tones. Before painting, we carry out a complete paint build-up, regardless of whether it is an accident repair paint job or an individual design or new paint job. Challenge us. We will be happy to prove it!
Vehicle part and complete painting (cars, motorbikes & bicycles)
Paintwork after accidents
Classic car paintwork
Special & design painting
Painting according to manufacturer's specifications / compliance with environmental regulations
Minor Repair / Spot Repair
Paint inspection
High-quality topcoat
Plastic repair
Bodywork protection / paint structure
Paint check with care product advice
Car preparation
Send us your date request
Please tell us what you would like help with